Interested by the event ?
2 days / 120+ C-level speakers
1200 european delegates
Palais Brongniart / Paris center
January 2017, 25th & 26th
2 parallel stages for Keynotes, panels & interviews
1 fintech pitch stage with 50+ showcases
2 workshop stages
1 exhibition hall with key players from from around the globe
Dedicated networking areas
1 gala dinner
So much more to come...
An event organized by

An event organized by

A close look on 2016 edition
The main digital finance and fintech event of the year !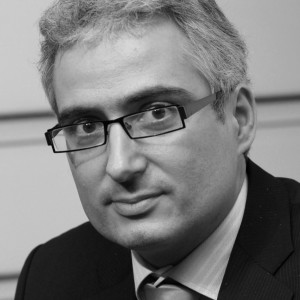 By Laurent Nizri, Alteir Consulting CEO, founder of Paris Fintech Forum event & Acsel Vice President.
Altéir Consulting in partnership with Acsel and other key sponsors organized this event with the support of Axelle Lemaire, French digital economy minister.
The Paris Fintech Forum took place January 28th in the French Ministry of Economy and Finance's Pierre Mendès France Conference center and was a French & English spoken event with simultaneous translation in all sessions.
Our ambition was to organize with the support of our partners and sponsors the largest 2016 fintech event in France.
Key event data :
Above 100 speakers from 12 different countries covering 5 keynotes, 10 panels and 47 fintech pitches,
80 fintechs including 45% non-French startups, represented almost exclusively by their founders,
1 international jury,
8 sponsors,
The 2 main digital finance associations as event partner,
10 media partners,
100% ticket revenues paid to a charity fund,
9 month in the making,
600+ expected participants !
Some of our many objectives:
Promote French & European innovation capacity in Fintech area,
Debate around potential regulation and sector evolutions that would help the development of major European fintech actors. The fintech model should allow more than anywhere else the rise of global players, but not many have expanded outside their borders.
The coopetition model between European states to support necessary changes to facilitate the European fintech development will also be discussed
Promote and facilitate exchanges between major groups and innovative startups in this area. The Fintech revolution will not destroy banks and other financial players, and reciprocally the banks will not develop without the new entrants. We will encourage links between all actors involved in the forum, and will the sensitive topic of coopetition between incumbents and new entrants in panels.
Review fintech innovations from comparable geographic areas, to understand, learn and get stimulated. During the day, companies from 12 countries will be called upon to present their innovations.
Debate opportunities and threats around fintech development with involved startups, classical financial institutions, French & European regulators, in order to point out the needed evolutions to support the sector.
Videos of all sessions (keynotes, interviews, pitches, panels) will progressively be available online on our member section. Membership is free, feel free to subscribe !
More info PARIS FINTECH FORUM 2017 to come soon on this website and on Twitter @ParisFinForum. Stay tuned.
Follow up the Digital Finance news
Agenda 2016
Detailed agenda to be published soon
Schedule : January 28, 2016 from 8:00 am to 6:15 pm followed by a cocktail party and gala & networking dinner (upon invitations, www.parisfintechnight.com)
Location : Pierre Mendès France Conference center, French Ministry of Economy and Finance, Paris Bercy.
Main theatre: Keynotes & panels
With the key support of our sponsors & partners, we are organizing a full day of debates, panels and keynotes. We will bring together on stage key French financial ecosystem actors well as recognized European digital finance innovation players.
Among the key topics to be discussed:
How to promote the development of major European-leve players?

European regulation: restraint or opportunity for fintechs?

Banks & Fintechs: Competition or coopetition?

Testimonies of success stories in the French and European fintech ecosystem,

The place of France in the development of new digital finance services,

Beyond fundraising, economic development reality check for the new players in Europe,

What regulatory or sectoral developments expected to enable the sector growth?

Which business models for these new financial players?

Data privacy, monetization and fintechs,

Focus / sectorial debate: the new forms of credit vs. volumes, asset management in fintech era, B2B financial services digitization, mobile banking 3.0: media buzz or short term reality, financial services and social networks.
Auditorium : Fintech Pitches & Fintech panels
In parallel to the Main Theatre sessions, European fintech startups will have the opportunity to present their offers on a dedicated stage.
– 46 fintechs will present their offer during a série of 5 mn pitches. Awards will be given to the best innovation in different fintech categories.
– 4 thematic panels gathering 16 fintechs will punctuate the pitch sessions.
In total, 62 fintechs from 12 countries will present on stage throughout the day.
Main Hall: relaxing & networking
Many session breaks will give ample time for participants to network together during the event.
Cocktail lunch to all participants & speakers will also take place at this location.
Dinner & soirée : Paris Fintech Night
Another style, another location for the great Fintech networking dinner evening in the heart of Paris. More information on www.parisfintechnight.com. Invitation only event.
Speakers 2016
6 keynotes, 10 panels, 46 pitches : close to 100 speakers will be present on the two stages. (Non-exhaustive list)
Fintechs on stage at Paris Fintech Forum 2016
Keynotes, panels and pitches: close to 75 fintechs from 12 countries will present at the Paris Fintech Forum Janvier 28, 2016.
Amongst them, 46 will compete for the Paris Fintech Awards given by an international jury at the end of the day.
Represented coutries: France (55%), Bermuda, Finland, Germany, Ireland, Israel, Luxemburg, Spain, Switzerland, The Netherlands, UK, USA
Do you want to be event partner?

Evènement réalisé SOUS LE HAUT PATRONAGE DE MME AXELLE LEMAIRE, SECRÉTAIRE D'ETAT CHARGÉE DU NUMÉRIQUE, AUPRÈS DU MINISTRE DE L'ECONOMIE, DE L'INDUSTRIE ET DU NUMÉRIQUE