*: What's our Hybrid format ? High level content online and top notch in person side events. For our upcoming Fall Edition the 12 & 13 october, that means
Digital only access :

70+ speakers will join us for 2 astonishing days online with 40 fintech pitches during the PFF Awards sessions each morning, followed by the PFF Awards ceremony the 13/10 end of day, 1 full afternoon on payments the 12/10 and 1 full afternoon dedicated to embeded finance the 13/10 for LIVE panels & interviews,

Speakers and a few partners are allowed in the recording venue, but general attendance is exclusively online,

And because beside top level thought leadership and discoveries, we all want to meet and network, we'll propose you many online networking activities (speed meetings, 1to1 video calls, ...)
In person side events : we'll also organize the 13/10 top level in person events, the Women in Finance Lunch (on invitation only) and the Paris Fintech Night (for all Premium & Diamond tickets holders). More info here.
Discover PFF Communities
an exclusive collection of digital Fin & Tech events, dedicated to our members, spread over the year 2021
by Laurent Nizri, CEO Altéir Consulting & Altéir Event, Founder of the Paris Fintech Forum.

In five editions, from 2016 to 2020, the Paris Fintech Forum has become the Davos of digital finance and Fintech. The 2020 edition was one of superlatives with nearly 330 CEOs on stage, from banks, regulatory insurers and Fintechs from all over the world, nearly 3,000 participants from 75 countries, the vast majority of whom were CEOs, CxOs, founders and directors, 700+ Fintech CEOs on stage or in the venue, and over 200 partners.
We announced on stage at the end of this last edition that it was time for us after 5 years of dazzling development to take a break and rethink our model to continue to be the benchmark event over time.
We initiated the redesign of the concept with some of our early partners. Then the Covid-19 happened. The world has stopped. The foreseeable future has gone from a few years to a few days. And what could be… [CLICK HERE TO READ THE FULL ARTICLE]
Break the codes of events, be present throughout the year by your side, lead sessions rich in content and targeted to your needs, create opportunities for interactions, promote exchanges, ... here are some of them key objectives of the agenda of this new PFF Communities format.
Throughout the year we will therefore animate the community with thematic live broadcasted sessions spread over 6 streams, an international Fintech competition, free and / or organized networking times, exclusive content such as a series of video podcasts and another series of audio podcasts, partner workshops & "side events", themed breakfasts or lunches, without forgetting of course a virtual exhibition hall and a startup village where you can meet our partners and exhibitors. All this and much more will take place in your member area in our dedicated application (web access or on android / iOS application). And it will even be possible to join us in person at some dates, for a relatively small number of participants (200 to 300), and of course depending on sanitary conditions...
The program will be gradually put online, and the first content available from mid January (Podcasts).
Below is a taste of what we are preparing for the whole of 2021! (indicative dates, subject to modification)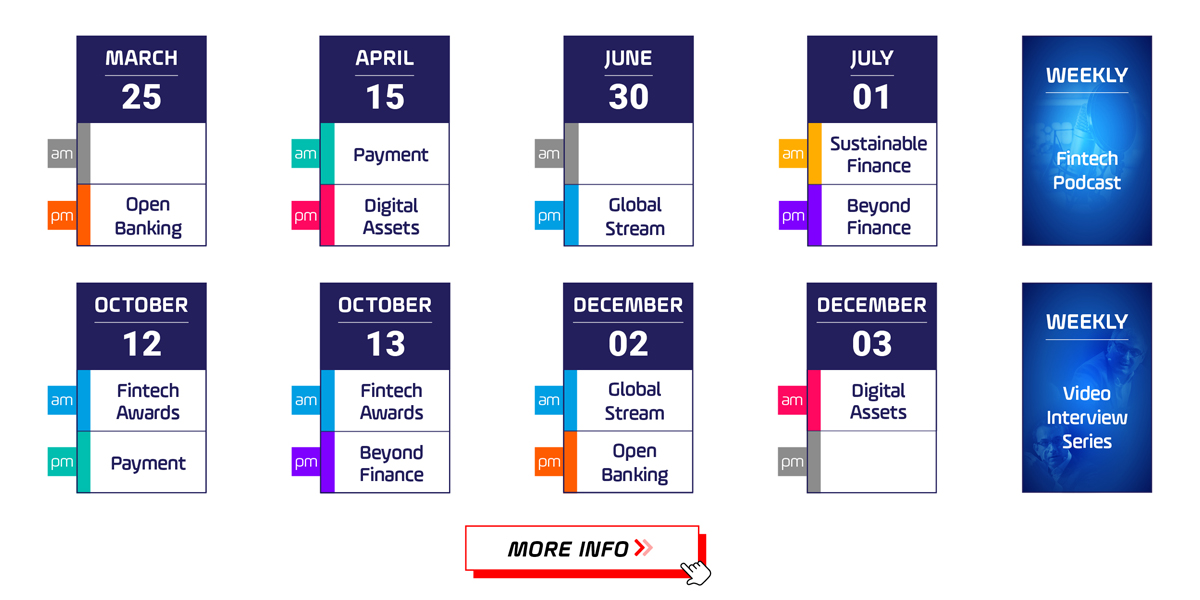 Our Content Streams
Each stream will consist of 1 to 2 half-day sessions of panels, keynotes & interviews, in english and mainly broadcasted live from our Paris studio with a mix of onsite and on distance speakers from all around the world
These sessions, spread over the year 2021, will be led by Laurent Nizri, Founder & CEO of the Paris Fintech Forum, supported by international journalists and opinion leaders from the industry.
The "Global" stream will be dedicated to fundamental debates on the evolution of the world of finance with and through digital, from retail banking to insurance, including all trades in the value chain. We will discuss with the leaders of the key players in the sector, as well the strategic transformations in progress, the regulatory changes, the competitive challenges, the risks and opportunities linked to the massive digitization of our industry or the place of new entrants and tech giants globally. This stage will exclusively welcome the CEOs of major players in the financial industry, regulation, investment of course Fintechs from around the world for a series of interactive interviews and panels.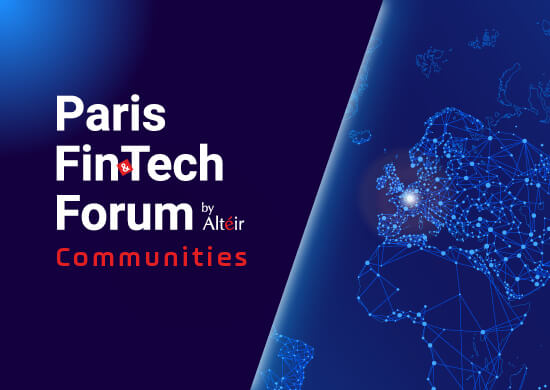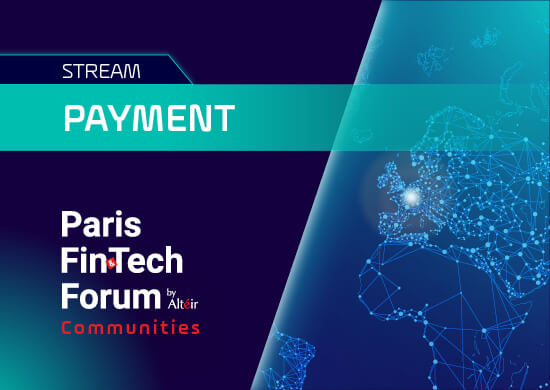 The "Payment" stream will showcase international innovations in the field of payment. Through panels & interviews bringing together both historical players in the sector and the most advanced fintechs in this field, we will discuss with you the major trends, the (r)evolutions still to come in this already historic field of Fintech, stakeholder expectations and of course the concrete use cases awaited by users, whether they are end users or integrators of payment solutions in more global value chains (merchants, tech players, etc.).
The "Open Banking & Platform" stream will give us the opportunity to explore this subject more than ever at the heart of all the transformations in the sector. Far from being confined to a single business vertical, the platformization of finance today affects all areas of this industry. Beyond words, we will seek to understand the technological, risk, business and regulatory challenges & opportunities underlying open banking in 2021. These sessions will allow us to welcome the founders and managers of the main players of this new industry as well as major banking players in panels to debate and interact with participants.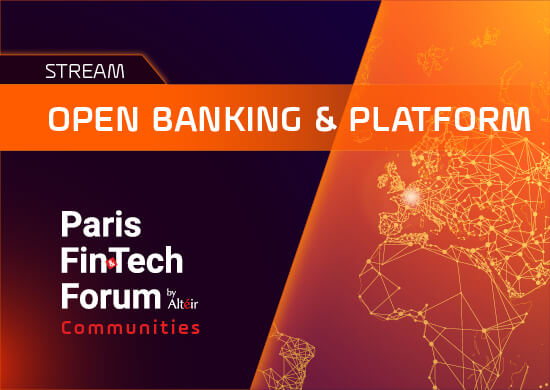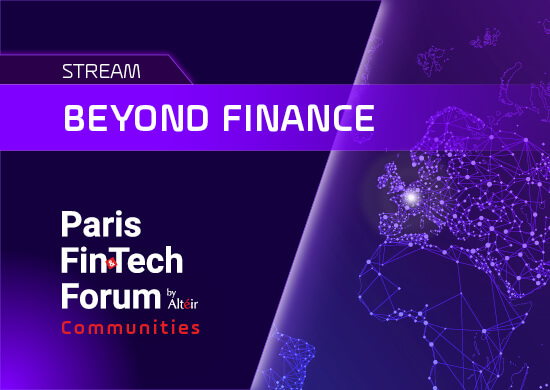 The "Beyond finance" stream will focus on new business models enabled by the digitization of finance. From the bank that ventures into the distribution of non-banking products, to merchants who can integrate financial offers into their customer journeys, through the development of new insurance, credit and savings models, or more generally to the strategic impacts of technological revolutions underway in the sector, many topics will be adressed in that not to be missed stream. After a period of feverishness followed by a multiplication of POCs, is it finally time to implement the new business scale enabled by these transformations? Are industry decision-makers, regulators and customers ready? We will talk about it bluntly with all the players concerned, those who are experiencing this revolution, and not those who are commenting on it.
Within the "Digital Assets" stream we will be looking for real use cases for blockchain and more generally decentralized databases in the world of finance. "DEFI", "digital euro", "crypto assets", "digital assets", "Bitcoin", "virtual currencies", "CBDC", so many words synonymous with opportunities as well as risks, and often sources of misunderstanding . With those who get involved day after day to make some of these words concrete projects, both in France and internationally, we will try to understand where we stand in 2021 and what are the expectations for the years to come. .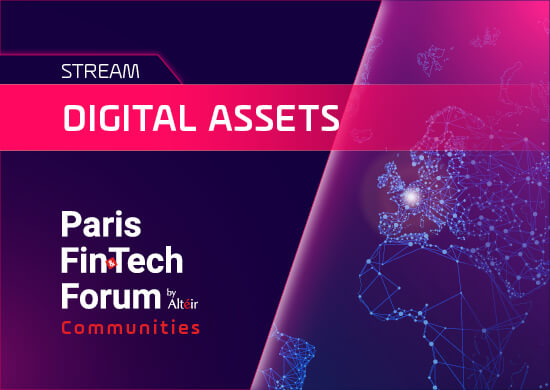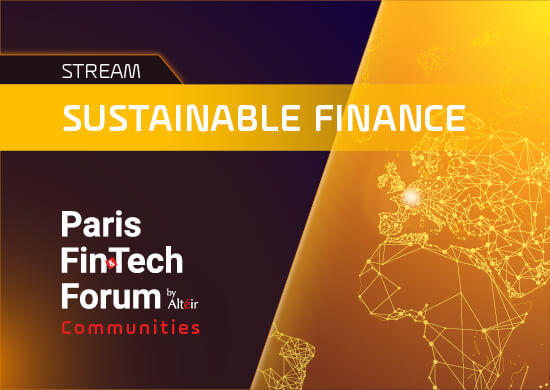 "Sustainable Finance" stream: Sustainable finance, green finance, circular economy, ESG, until recently, these words were only used by a few experts and seemed far removed from the reality of the financial players development strategies. Whether by conviction, or by necessity (end customers being very sensitive to it and regulators very attentive), these times are behind us. Both for established players and for FinTechs, this subject is now at the core of everyone's concerns. During a top level dedicated session where we will take advantage more than ever of the digital format to break down borders and make players from several parts of the world talk to each other, we will try to understand where the market players are on this subject, what innovations are Fintechs bringing in this field, and what are the next concrete steps to be expected in the years to come.
Exclusive Interviews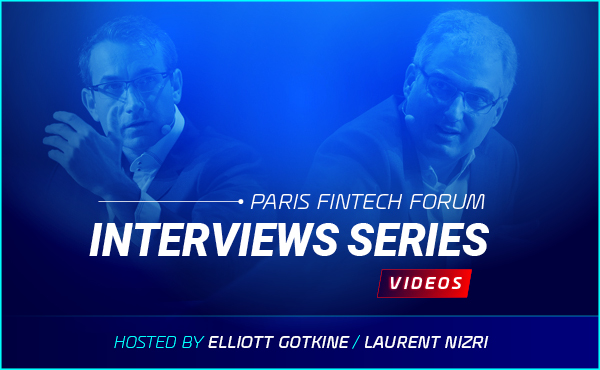 The weekly "PFF F&T video interviews series" (our video podcasts) will honour key players from the world of digital finance.
In these 15-minute conversations, the heads of banks, insurers, regulators - and of course fintechs - from Europe and beyond, will come before the cameras of Laurent Nizri & Elliott Gotkine to tell us about their latest news, and the projects they're working on. This series will be made available each week, exclusively via our dedicated, members-only app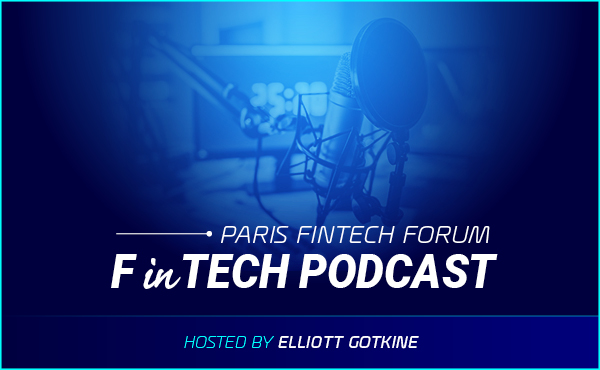 The weekly Fin'Tech podcast will be a deep dive interview with fintech founders and CEOs as they help build the financial world of tomorrow. In these 45-minute conversations, entrepreneurs will discuss their journey from concept to launch; the failures and successes along the way; the moments of doubt, and when they turned to certainty; and the personal sacrifices and aspirations that helped them get to where they are today. Founders from all over the world and from all verticals in the industry will come to sit opposite the Elliott Gotkine's virtual chair to bring you inspirational insights from the world of fintech.
PFF FinTech Awards 2021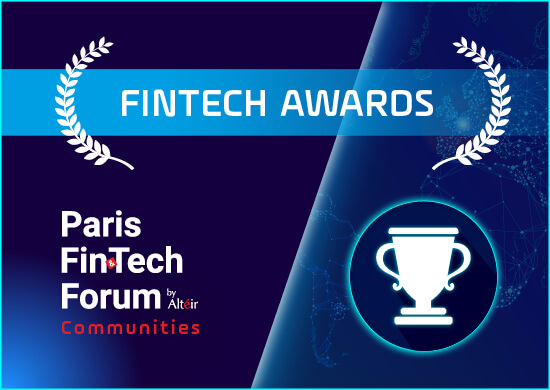 Each year hundreds of Fintechs from all over the world apply to participate in the prestigious PFF Fintech Awards. This year in a completely renewed digital formula, in addition to being able to participate in the great PFF Fintech pitch day, the applications will also be analyzed by our 8 sponsors (after individual agreement of the participants of course) who wish to initiate new collaborations with future champions of tomorrow. And of course, as every year, the final jury, which will have to decide between the 40 selected fintechs, will be made up of key investors in this ecosystem at the global level.
400+ applications expected, 40 Fintech selected to pitch at the PFF Fintech pitch day in front of a jury of international VCs, 4 PFF Fintech Awards, 1 special prize awarded by our partners (the selection committee's favorite), 1 public prize , a live stream awards session, many advantages for the selected fintechs including a free virtual booth and "organized" connections for investors within the application, ...
This year more than ever, the PFF Fintech Awards will honor the best of global Fintech. Applications will be open from May and the PFF Awards will be broadcast October 12 & 13. It's up to you!

Meet new people ? Initiate new projects? Find clients? Attract investors? Discover the tomorrow's champions? So many natural reasons that made you participate in our annual editions of the Paris Fintech Forum. It all seems so complicated to do in a virtual world. And yet ... Everything is on the opposite combined to do even better, as long as everyone learns the new codes and gets into the game.
We have planned many surprises for our members to maximize networking at each of our events of the year. All you have to do is to block (for real) some of your time and let yourself be guided. Prepare yourselves !
Interaction between participants,

Personalized proposals from people to meet through the application,

In app video meetings,

Themed breakout rooms,

Speed ​​dating sessions by topic,

Discussion forums,

After hours and Q&A with the speakers,

and many other surprises ...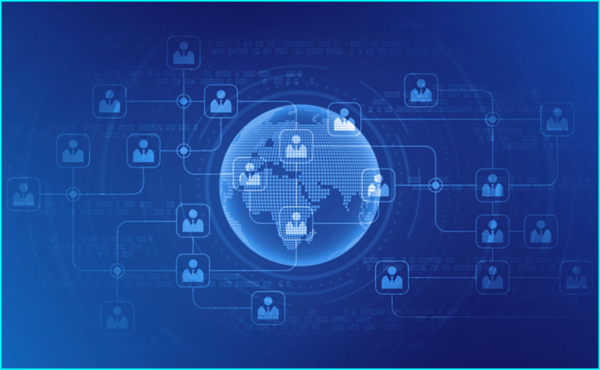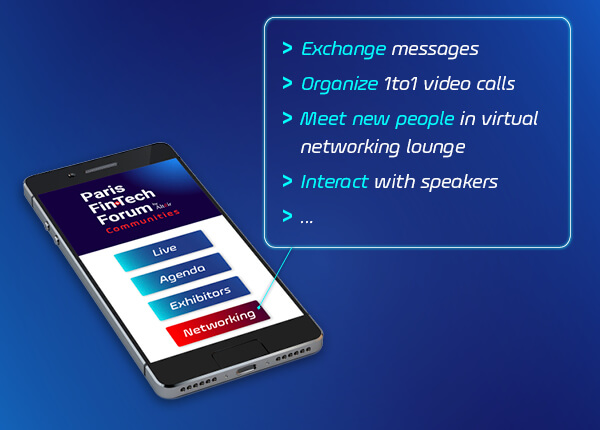 During each event you will be able to discover and interact with our partners and exhibitors within our dedicated application. Let's face it, virtual stands do not offer the same interest as a real stand, both for the visitor and for the exhibitor. It is not a question of technology but more of habits to be taken. So why this virtual exhibition hall? Because at the PFF we believe in the women and men who will invest themselves alongside us in this project, exhibitors and visitors alike. Everything will be done to promote interactions, the only real interest of these virtual stands. Part of the secret rests in your hands, in your involvement, the rest we'll take care of with the "Magic touch" that the whole ecosystem recognizes to us and which has made each of the 5 editions of the Paris Fintech Forum the sources of hundreds of deals between the various players present. It's your turn !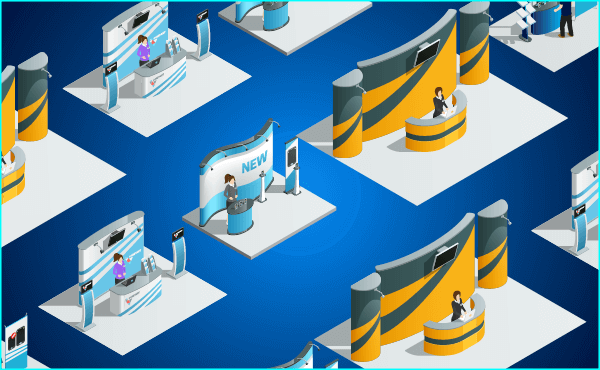 Search for the last innovations, discover new players, watch their video pitch and / or their demo, easily get in touch with them, see at a glance the offers and services of each, and understand what 'they offer and what they are looking for, ...
Within the application, you will discover many Fintechs from our community and will be able to interact with them. We will take care to categorize them to facilitate your research both in terms of business addressed, geographies or maturity of development.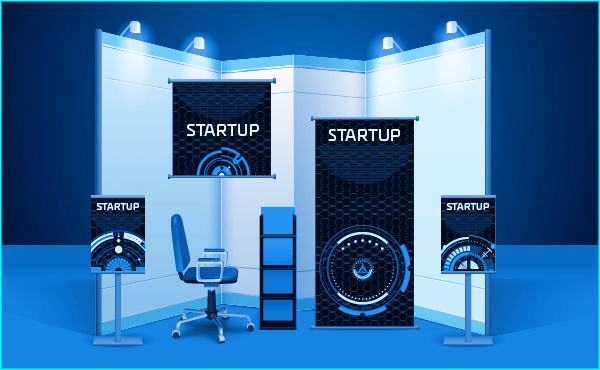 Many exclusive breakfasts, an evening of festivities, physical and digital partner events ... The Paris Fintech Forum 2021 edition is not an event, it is a community rich in what its members and partners will do with it. And to hear the first feedback, we will all be busy! ... the problem will be to find time in the agenda.
All these events will of course be organized only when the situation will allow it, and with the strictest respect for sanitary conditions and will be by invitation. But the first step to being invited is to become a member!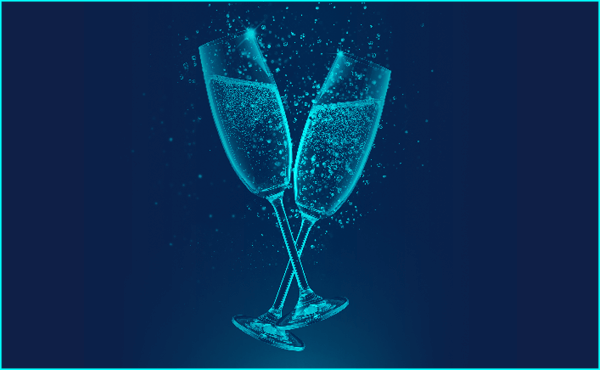 The Women In Finance Lunch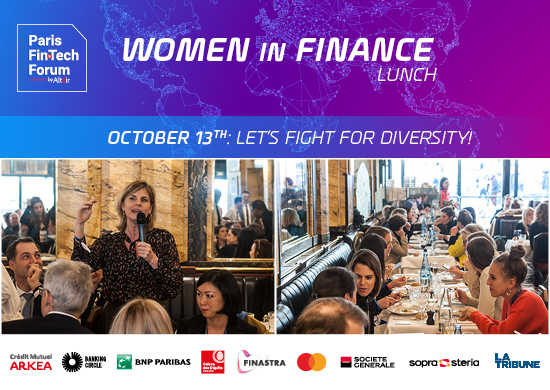 For the third consecutive year, we organized the Women in Finance Lunch which brought together the personalities who matter in the Finance & Technology ecosystem around the subject of gender diversity in our sector, which is more than ever a battle to be waged in these difficult times.
Open Banking Platform
Stream
---
Associations & Communities
---